"...as fast as you can open your door..."
SAME DAY SERVICE

|

AVAILABLE 24/7
OUR SAME DAY SERVICES 24/7
Garage Door Installations
GARAGE DOOR INSTALLATIONS
RESIDENTIAL & COMMERCIAL IN FLORIDA
When you work with Asap Garage Door Repair, you can rest assured that our certified and experienced technicians are qualified to install, repair and maintain any type of garage door in the state of Florida.​
​
After we install your door, we'll inspect it thoroughly to ensure that it's working optimally and presents no safety concerns. We'll also answer any questions you have throughout the process if you are present to help you understand the mechanics of your garage door. We also include cleanup and disposal of your old garage door in the installation service. And, if there's anything you forget to ask, we're just a call away.
​
Every garage door you purchase from us comes with the same installation warranty and covers the following:
​
✅ Installation defects, for up to one year after the installation date.
​
✅ Service or repair defects, for up to 30 days following a service appointment.
​
✅ Garage door part defects, for up to 90 days following the date of purchase.
​
✅ Missing parts or hardware.
​
​
RESIDENTIAL & COMMERCIAL IN FLORIDA
When looking for the right garage door opener, it is important to choose one that fits the needs of your home. We carry a variety of products from trusted brands, including Clopay, Amarr, Raynor, Liftmaster, Chamberlin, Wayne - Dalton, Genie, CHI Overhead Doors, Best Rolling Doors, B&B Door Company, and Olympus Springs. But, before you make any decision on which garage door opener is right for you, there are a few factors that you should consider.
​
✅ The weight of the garage door – The mechanism and horsepower of the garage door opener are responsible for pulling the weight of the entire door. Knowing the type of material that your garage door is made of (along with its size) usually helps decide which type of opener will work best for your garage door.
✅ The noisiness of the garage door opener – If you're sensitive to noise, or have a bedroom above your garage, you may want to consider a garage door opener that is extra quiet.
✅ Garage door backup power – In case there's a power outage, you still want to be able to get into your garage, so it's important to know if the opener has a built-in power backup system.
​
Asap Garage Door Repair carries the best quality garage door openers with state-of-the-art technology and premium quality brands to make every garage entry and exit easy and stress-free.
​
As an official supplier of Olympus Springs products, we offer top-notch garage door openers featuring:
​
✅ Convenience and ease of use
✅ Quiet and smooth operation
✅ Responsive control
✅ Complete user satisfaction
​
GARAGE DOOR SPRING
REPLACEMENT
RESIDENTIAL & COMMERCIAL IN FLORIDA
OH NO! A broken spring is one of the most common and dangerous issue with a garage door. Luckily for you, ASAP Garage Door are spring specialist. We have sent all our technicians to special courses to guarantee we're installing the safest spring weight for your doors. A spring repair is very dangerous and we don't recommend of our customers or local friends to try to replace it on your own. Spring failure often due to spring tension is a very dangerous process that requires a lot of strength and knowledge.
Every time you use your garage door you're putting a huge amount of weight on your springs. Even if your door is in perfect condition, eventually after a particular number of uses the garage door springs will break due to the spring tension. ASAP Garage Door Repair works with Olympus Springs offering life time warranty on all springs replaced by us. We don't want our customers to pay for the same repair every couple of years we make sure you are covered with the safest and strongest springs to guarantee your door works smoothly.
Each residential and commercial garage doors have two springs that keep the door perfectly balanced. When these springs start to fail, you will notice that your garage door is noisy and less stable than normal. When a spring does fail, you will hear a loud sound and notice that your door isn't balanced anymore.
​
When your garage door springs have failed, our team at Asap Garage Door Repair are standing by to take your call 24 hours a day 7 days a week @ (888) 442-2818. Asap Garage Door Repair are licensed, bonded and insured, and we have years of experiences working with garage door springs, to get the job done safely and right the first time.
Garage Door Spring Replacement
GARAGE DOOR ROLLER
REPLACEMENT
RESIDENTIAL & COMMERCIAL IN FLORIDA
All Garage Door Rollers (wheels) have an important function. When they run properly, your garage door will operate more efficiently and smoothly. The life expectancy of most garage door rollers is around 10 - 20 years. Asap Garage Door Repair offers the high grade Nickel Plated Rollers available in the market, at an affordable price.
These new rollers run smoother and quieter. In fact, they can drop the decibel levels by quite a lot and some manufacturers claim a noise reduction of 75% compared with steel and non-bearing rollers.
And if you upgrade from a chain-drive or screw-drive opener to a belt drive opener sold by major manufacturers such as the Liftmaster the noise reduction will be striking.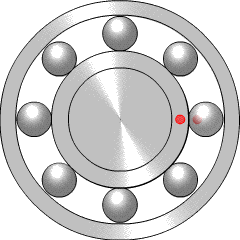 Garage Door Roller Replacement
GARAGE DOOR PANEL
REPLACEMENT
RESIDENTIAL & COMMERCIAL IN FLORIDA
Determining whether a garage door panel repair or replacement is the best choice can sometimes be challenging for you. When you schedule an appointment with Asap Garage Door Repair, our technicians will diagnose the damage and determine the most practical and cost-effective repair or replacement methods.
Our team will discuss all the possible options with you to help you choose the most beneficial course of action.
A simple repair can sometimes be the best decision if the damage falls within a small or centralized area. Basic repairs typically involve swapping out a single section or removing a dent with heat, suction or a mallet. When the repair isn't feasible or its cost would outweigh that of a new panel or a new door, replacement is the best option.
ASAP GARAGE DOOR REPAIR




EMERGENCY
RESIDENTIAL & COMMERCIAL IN FLORIDA
Many people use their garage door as a entrance door. When coming across an emergency, both business owners and homeowners need to find the quickest escape route. We offer same day service to all our customers and our services are available seven days a week, 24 hours a day.
Whether you're stuck inside your garage or can't open your business, we offer the quickest service to get your garage door back up and running properly. In an emergency situation many people try to fix the promblem on their own but by the time you figure out the issue our company will be at your door. Our technicians are highly trainined professionals for both commercial and residential garage door repairs.

No problem is too big for us whether you're dealing with a garage door failure or your door goes off track ASAP Garage Door Repair is only one call away from your emergency service.
Emergency Asap Garage Door Repair
Garage Door Panel Replacement
HURRICAN GARAGE DOOR
REPLACEMENT
RESIDENTIAL & COMMERCIAL IN FLORIDA
Living in Florida, we prepare all year for hurricane season. We never know when it's coming or how strong the winds will be but we always want to stay prepared. ASAP Garage Door Repair can come out to your property to check if your garage door will hold up with the wind load calculations that your city requires. Having a non hurricane proof garage door can cause many damages to your home and may be a threat to your family's safety.
All of the garage doors we sell and carry are made from the best manufactures in the United States. Replacing your unreinforced garage door with a hurricane rated garage door is a necessity to your safety.

Call us today to receive a free quote on replacing your door. Our hurricane rated garage doors come in all different sizes, colors and designs. Design your door with one of our specialist today to get you ready for Florida's next hurricane season.
Hurricane Garage Door Replacement
ASAP GARAGE DOOR OFF TRACK




REPAIR
RESIDENTIAL & COMMERCIAL IN FLORIDA
The most common garage door repair is the garage door falling off the tracks. For a garage door to properly operate in a safe way it needs to run on two tracks; the vertical track and the horizontal track. Each one of them holding the door up by operating on a different angel. The horizontal track is responsible for keeping the garage door from touching the garage ceiling when opening and closing.
When a new garage door is installed the horizontal track is what creates a curved end as known as the garage door radius. The vertical track is what helps the door stay closed. The garage door is connected to the jambs on both sides of the door allowing it to close properly.

When one of the tracks " falls off " this creates what is known as an off track garage door repair. This is very dangerous and can cause the door to fall off completely. If your garage door is off track it will impact all the entire door until the door is aligned properly and safely. Asap Garage Door Repair offers same day service and a free estimate for any of our local customers in need of a repair or any general maintenance check ups.
Asap Garage Door Off Track Repair
ASAP GARAGE DOOR
MAINTENANCE
RESIDENTIAL & COMMERCIAL IN FLORIDA
Have you ever been stuck in your drive way waiting for the garage door to open or close properly? Does it keep you on edge every time you need to get out of your car to open or close it manually?

A brand new garage door can last up to 15 years with the proper general service maintenance. Our team offers long term service, calling and booking yearly maintenance appointments once a year keeps your garage door from any inconvenient emergency repairs.

We offer a free same day service repairs and estimates.
When you call Asap Garage Door Repair you are asking for a free consultation. Once one of our experienced technicians arrives to your property, they will start off by inspecting the door for any loose hardware pieces or the condition of your rollers.
Once they get enough information on the condition of your door they will be able to assess and tighten all the hardware and hinges to keep your garage door running smoothly. General maintenance is the key to keeping your door in perfect condition.
Asap Garage Door Maintenance
WIFI / REMOTE / TECH
SERVICES
RESIDENTIAL & COMMERCIAL IN FLORIDA
As technology continues to innovate in our way of living everyday, new products welcome ingenuity to troubleshoot. Most homeowners today are choosing to update to remote-controlled electric garage doors. The remote lets you go in and out of the house with great safety and easiness by the click of a button.
Asap Garage Door Repair will help you step forward into the future. We suggest the most advanced garage door remote openers from renowned manufacturers. You can rest assured that what you will get will be the most recent model and your garage door remote clicker will never disappoint.
We also ensure that you understand every feature of the remote control. We will be at your doorstep to help you with the replacement of your remote even before you try to figure out how you need to release the cord to operate the door manually.
Asap Garage Door Repair are standing by to take your call 24 hours a day 7 days a week @ (888) 442-2818. Asap Garage Door Repair are licensed, bonded and insured, and we have years of experiences working with garage door springs, to get the job done safely and right the first time.
Wifi Remote Tech Services - Asap Garage Door Repair - #asapgaragedoorrepair - #doxidonut
ASAP GARAGE DOOR REPAIR IN FLORIDA